By Leonard Seelig
Sometimes there is no need to jump on a long-distance flight or navigate through multiple freeways to obtain a relaxing time. About two hours outside most areas around the city of Los Angeles is the city of Palm Springs. Many people that live in Los Angeles have been there, and it even has a national feel, and those coming from other nations have taken trips there. Some people stop there along the way on the 10 Freeway, while others have made it a destination unto itself. They have been doing this for over twenty years and have grown fond of the surroundings. There has even been a desire to move there. The city is known for its architecture from the 1920s to the current buzz of new homes springing up on the former desert floor. You can see the landscape of trees and greenery from the surrounding mountaintops while enjoying hikes and experiencing nature.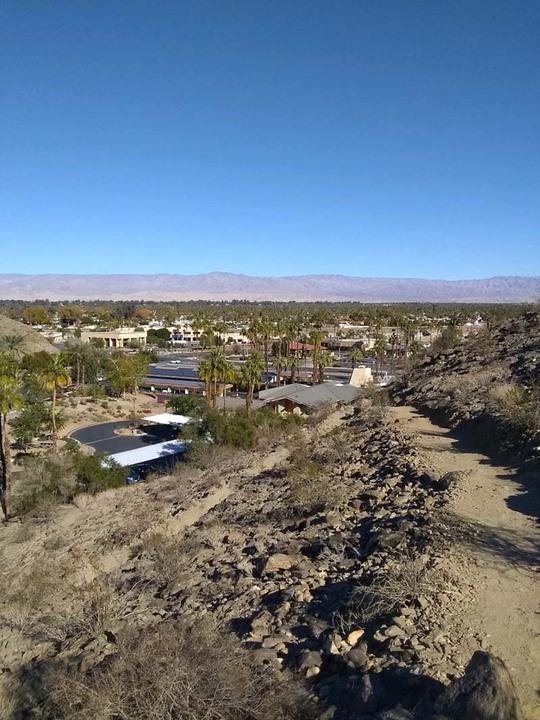 It is a walkable place with no need to embark on a drive from place to place; something people do enough of in their daily lives. The so-called main street Palm Canyon Drive is entered from highway 111 that comes from the 10 freeway. Just a 10-15 minute drive, and you are there. Towards the entrance, you are met by the Palm Springs Arial Tramway, an experience that has been impressing people for decades. Further South, you are met by galleries, shops, and dining. Most of these are unique to the city and are owned and run by those that have made the city their home for many years. They welcome you with open arms and a small-town feel.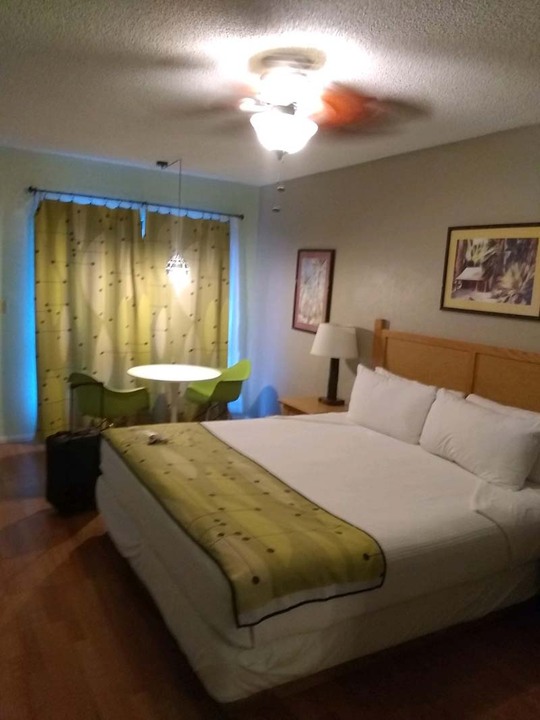 Towards the Southern curve of Palm Canyon Drive lies an oasis called Caliente Tropics, a resort then, when you drive under the entrance, reminds you of what places to stay at used to be years ago. Tropical décor permeates the property, and you can feel the day and night atmosphere. Upon entering the lobby, you are greeted by an easy check-in desk. Instead of a boutique selling $1,000 handbags, you see cages of finches and birds chirping away and adding atmosphere to arriving guests. The paperwork and check-in experience were very good and were done in a friendly matter. You are then sent on your way to your room. The buildings surround a center-positioned pool, spa, and sunning areas. At night, the Tiki torches are ablaze, and the views of the stars can be enjoyed. Parking is in front of the room doors, a rarity in today's world, and is a pleasant experience. As you drive through the property, you know that you are in a place with a history. Palm Springs is known for this type of theme. A casual dining experience is to be enjoyed adjacent to the pool.
Upon entering the guest room, a comfortable bed, desk, and chair are set up, and a big screen is set up for people to use. Just outside of the bathroom is a refreshment area. You have a convenient coffee and beverage set-up area. No need to worry about setting off an alarm sensor if you nudge a $10 bag of pretzels or a $15 bottle of water. Experiences like this make the trip even less worry-some, the way it should be. The bath had excellent water pressure, something they lacked back home. They should bring that shower home with them. The bed was very comfortable, the late-night trip to the pool and spa was just steps across the parking area, and there was no long trek down multiple hallways and pathways.
This was the second time a visit to the Caliente Tropics had been made. They like the casual, relaxing feel. They saw people with the same ideas coming and going from their rooms. It is the hope to make many more trips there. Just to the North are the experiences that were previously mentioned, and there are many more places to see in the surrounding desert cities. The Caliente Tropics offers those not needing a 2,000-room resort to navigate around and to have the downtime they deserve.