DLNews Politics:
The first highlight of the ongoing Republican election campaign for 2024!
MILWAUKEE -- Eight conservative candidates for the 2024 presidential election bickered in Milwaukee in the first televised debate -- a sort of unofficial start to the next battle for the White House. More than 14 months before Election Day (11/5/2024).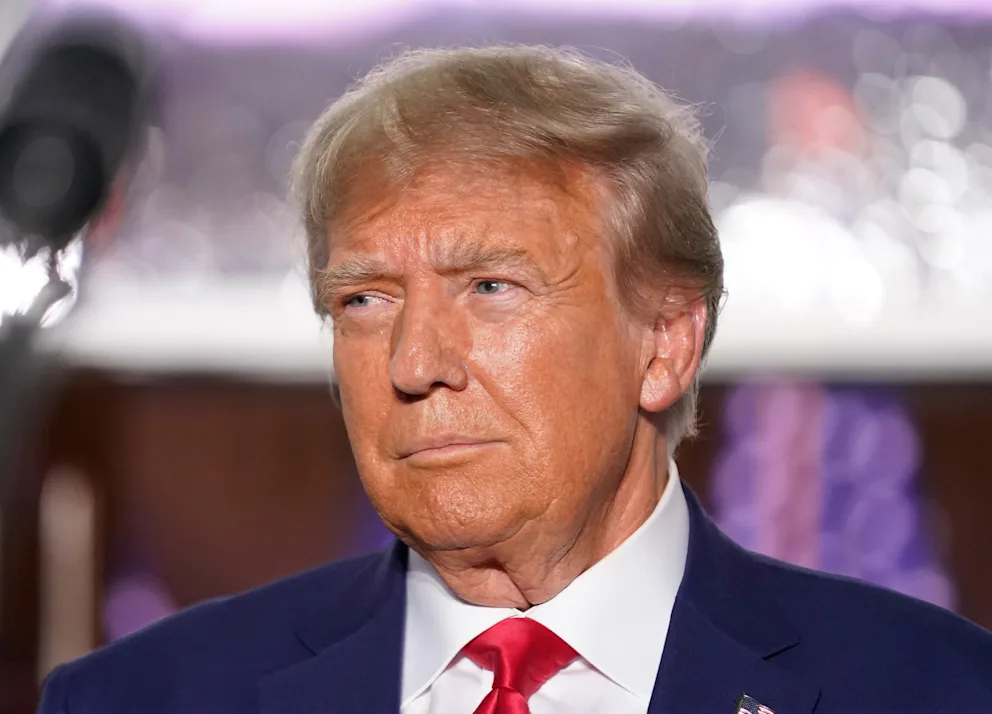 Ex-President Donald Trump (77) skipped the TV duel.
However, the first rhetorical fireworks in front of a TV audience of millions took place without the top favorite: Donald Trump (77). The ex-president is so far ahead in polls that he didn't even want to deal with opponents. Trump said coldly, "I don't want to waste my time being bothered by people who shouldn't be competing!"
The hour of Trump's rivals struck in front of the "Fox News" cameras: they fought for pole position among the pursuers. Two hours long. The shreds flew!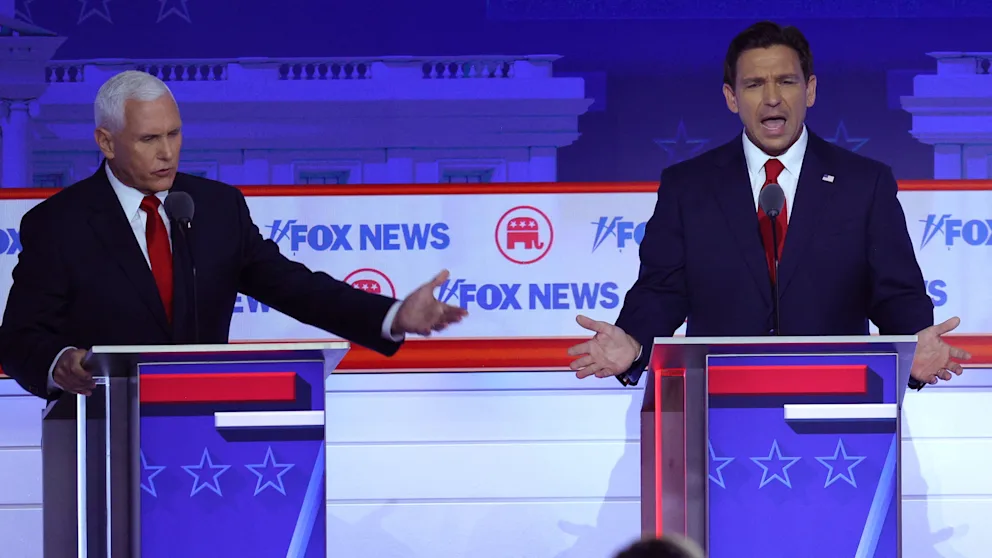 Former US Vice President Mike Pence and Florida Governor Ron DeSantis in the first TV campaign
All eyes turned to Florida Governor Ron DeSantis (44), who was once dangerous to Trump but recently fell behind due to gross campaign botches. He settled accounts with US President Joe Biden (80) also because of the alleged "failure" after the fire in Maui: "Biden was on the beach while these people were suffering!"
DeSantis promised a "tough fight" against crime: Once in the Oval Office, he would fire liberal prosecutors who release criminals. He almost declared war on Mexico: he would send US troops into Mexico to stop drug and people smugglers, whom he described as "terrorists."
Right next to DeSantis in the middle of the podium curve was biotech entrepreneur Vivek Ramaswamy (38), who became a surprising climber with wild populism. In the debate, he wanted to emphasize the image of a provocative outsider. "Who's that lanky guy with the weird last name?" he joked. He condemned the "political puppets" around him and called for a "new American revolution."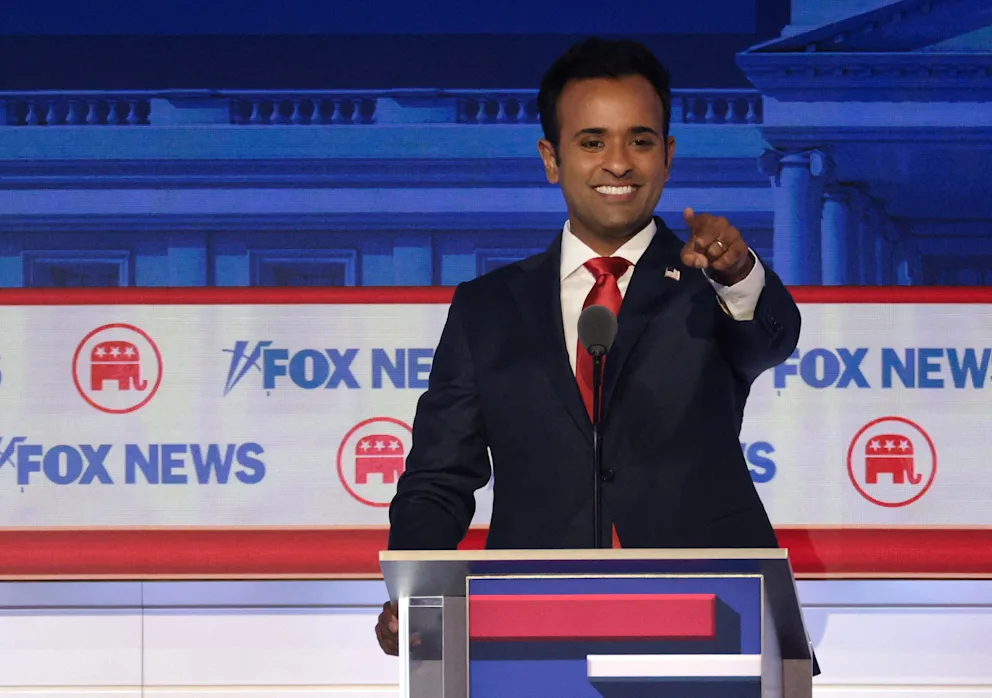 Biotech entrepreneur Vivek Ramaswamy (38)
He ridiculed climate change as a "joke." Also shocking: The career changer would no longer support Ukraine so as not to drive Russia into the hands of China. Ukraine was "not a priority" for the US, he said.
DeSantis seemed to agree...
Ex-Vice President Mike Pence (64) wanted to present himself as an unctuous political veteran: "I'm the candidate with the most experience!"!" When it came to Ukraine, Pence showed precise contours: America could solve problems in its own country and at the same time support Kyiv.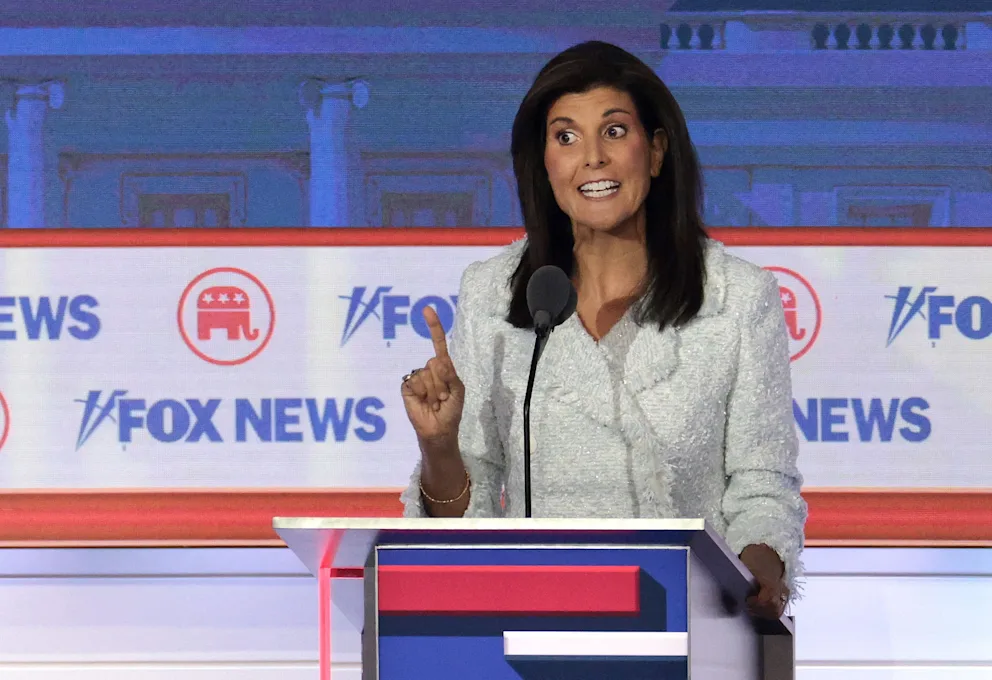 Ex-Ambassador Nikki Haley (51)
Former ambassador Nikki Haley (51) was the only woman on stage to seek the connection to voters. When asked about abortion rights, she insisted on respecting women's privacy.
New Jersey's ex-governor Chris Christie (60), in particular, showed edges when he belittled Ramaswamy, who repeatedly seized the debate, as an "amateur": "You sound like ChatGPT!" Laughter in the hall.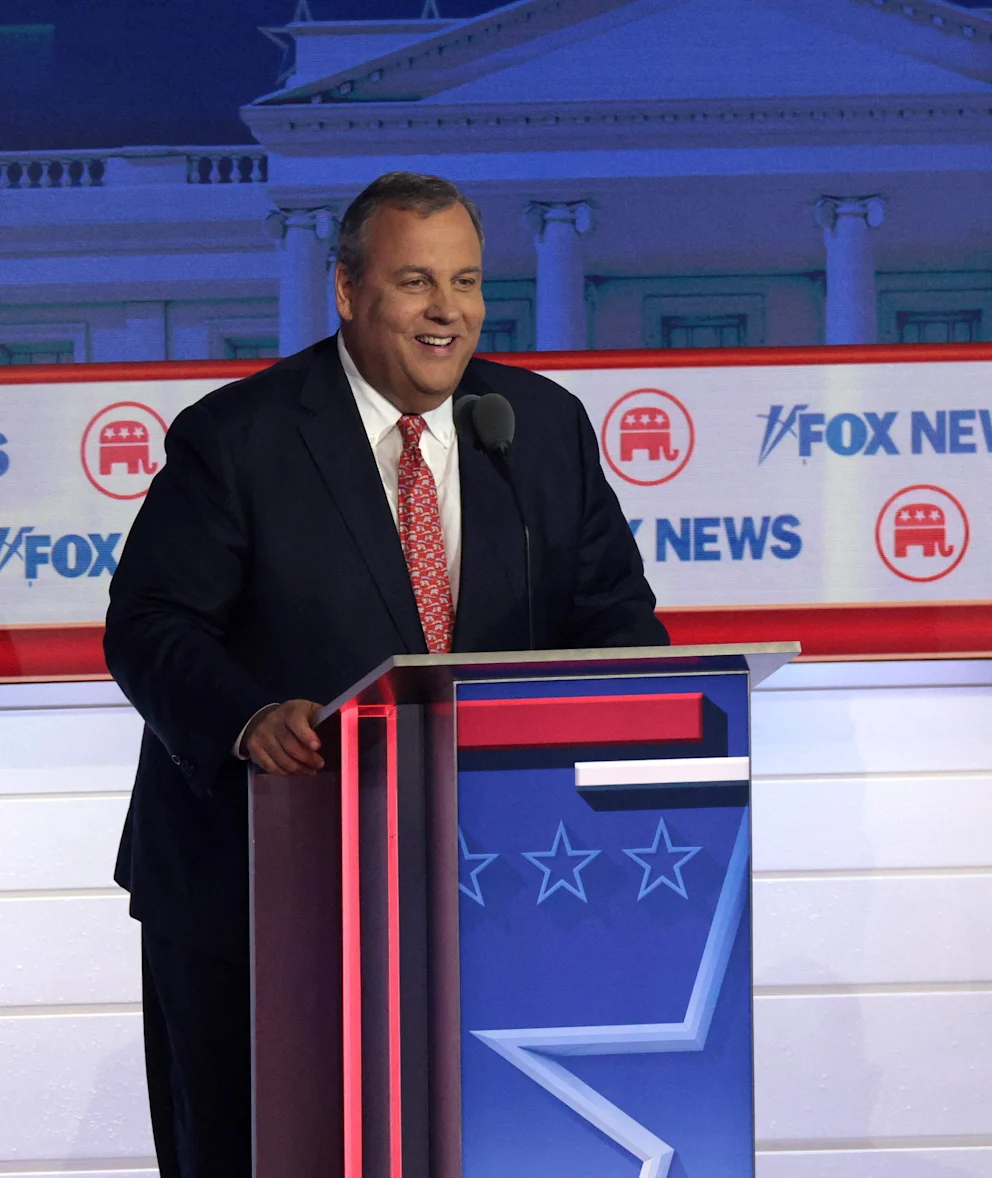 New Jersey's ex-governor Chris Christie (60)
But when Christie called Trump's behavior "unworthy," there were boos. The drama illustrated how popular the ex-president remains with partisans. Things got cheerful when Christie was asked if he would reveal UFO secrets. "Why am I getting this question?" he wonders.
Trump's counter-program was running simultaneously with the TV debate: A recorded interview between the fired "Fox News" moderator, Tucker Carlson, and the ex-president was released on Elon Musk's X (formerly Twitter). There, it was also quite pointed. "Are you afraid that you could be killed?" Trump spoke of "wild animals" and "sick people" who could do anything. Trump also believed Biden "won't make it" by Election Day.
The duo also wanted to make headlines; that much seemed obvious.