JTFMax:
The assassin shot ex-Prime Minister Abe twice in his hometown around 11:30 a.m. on Friday while delivering a campaign speech in front of the train station. The killer is said to have served in the Japanese military from 2002 to 2005. His motive for the murder: "The suspect stated that he harbored a grudge against a certain organization and committed the act because he believed that former Prime Minister Abe had a connection to it," a senior police official said at a press conference.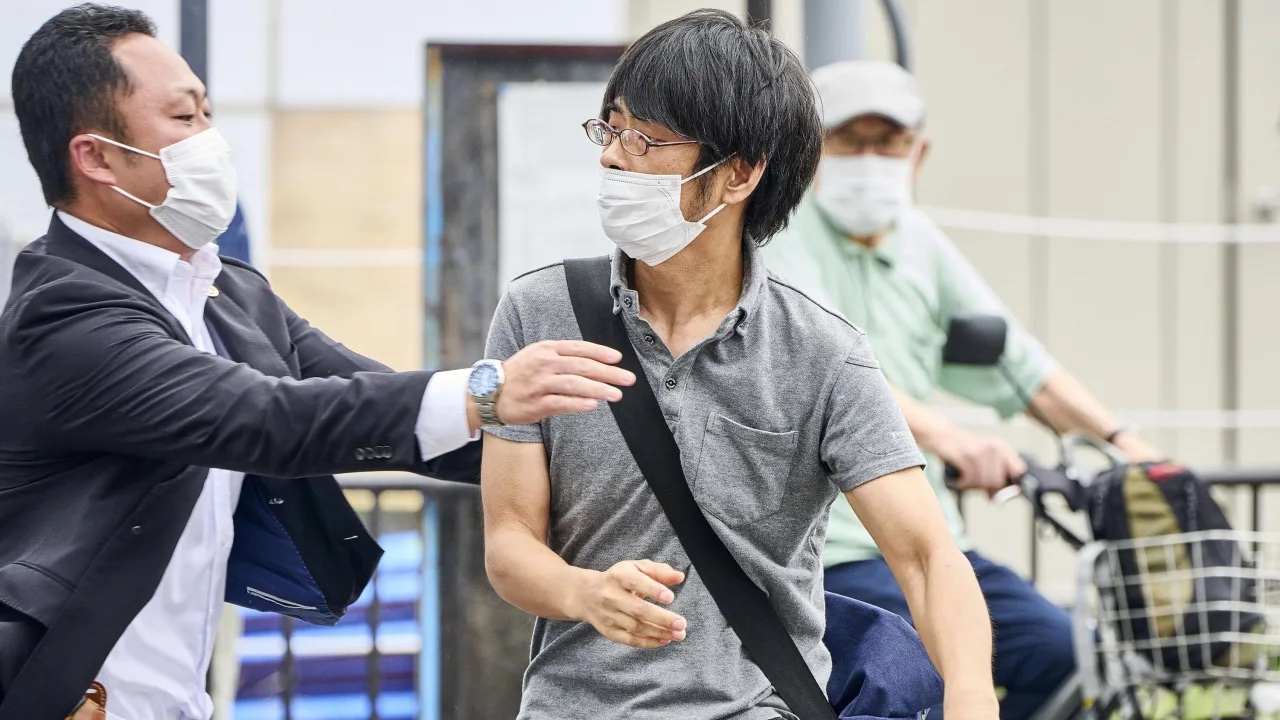 According to the TV channel NHK, ex-Prime Minister Abe suffered cardiopulmonary arrest after the shots and collapsed. Abe was taken to a hospital by helicopter. Nara University Hospital emergency room chief Hidetada Fukushima said the politician sustained a severe injury to his neck artery, causing profuse bleeding and severe damage to his heart. Media reports tried 20 doctors to stop the bleeding. At 5:03 p.m. (local time), Japan's former prime minister was dead.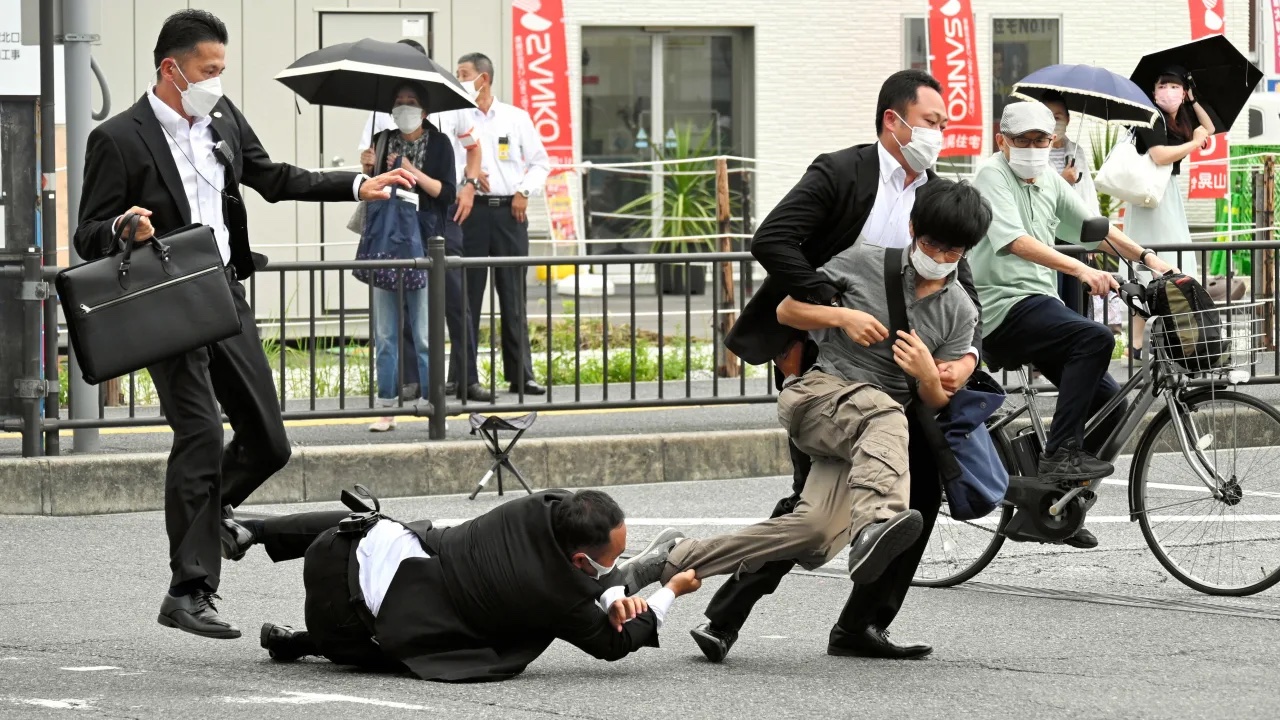 Security forces stopped the assassin with full force
Tetsuya Y. is said to be a former member of the Self-Defense Forces, reports NHK, citing sources in the Defense Ministry. The ex-military is said to have fired the shots with a homemade rifle.
Both shots can be heard on video recordings by reporters. In addition, dramatic scenes take place at the crime scene.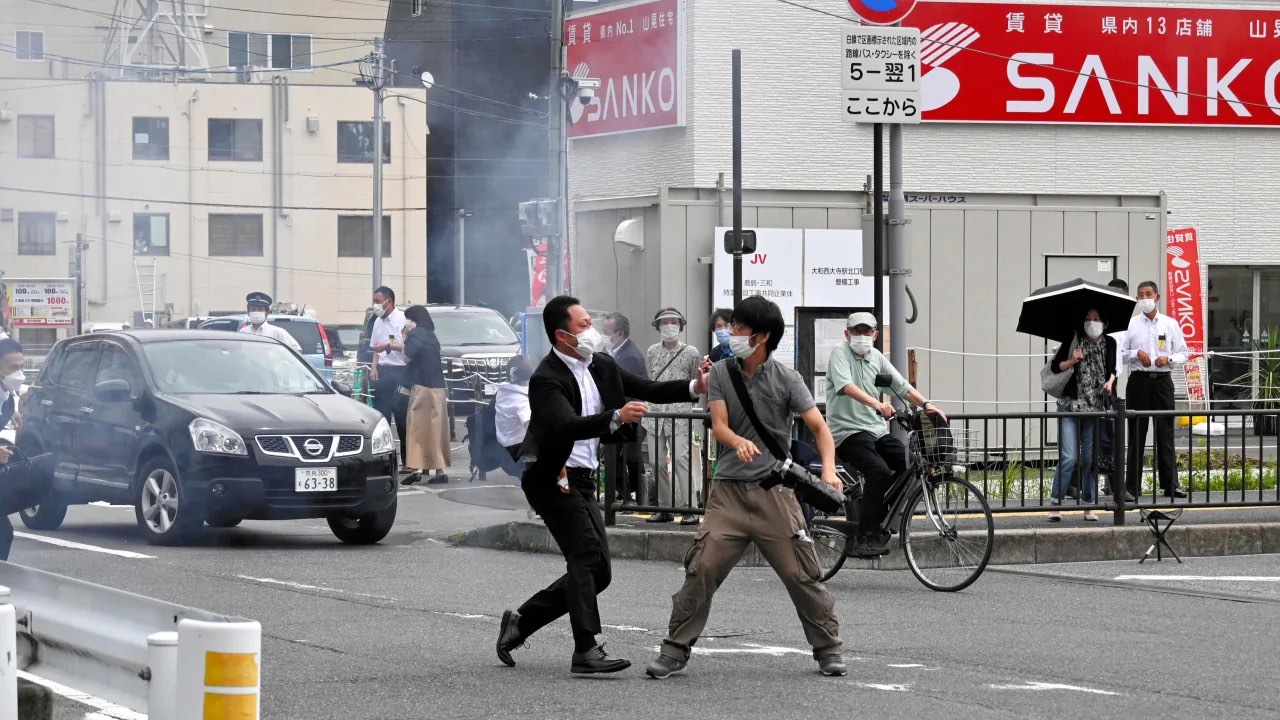 Police discovered explosives in the assassin's house. During a raid on the apartment of Tetsuya Y. (41) in Nara, police officers found several explosive devices and weapons, as reported by the Japanese local broadcaster "NHK." The alleged assassin wants to have built both himself, as he had previously told the investigators. Tetsuya Y. has now confessed to the crime.
Abe's successor and party friend Fumio Kishida (64) condemned the attack "strongly." Hiroyuki Hosoda, Speaker of the House of Representatives, said: "It is an attack on parliamentary democracy and cannot be tolerated."
Abe ruled Japan from December 2012 to September 2020, making him the country's longest-serving prime minister. Elections to the House of Lords will take place in Japan on Sunday (July 10).
Japan is considered one of the safest countries in the world. The island kingdom has stringent gun laws and a zero-tolerance policy toward firearms.
The assassination attempt on the politician caused horror around the world.
US President Joe Biden (79) paid tribute to Abe in a statement: "Even at the moment when he was attacked, he was committed to democracy. While we're new to many notebooks, we know that violent attacks are never acceptable and that gun violence always leaves a deep scar," Biden said. "The United States stands with Japan at this moment of mourning. I offer my deepest condolences to his family."