JTFMax Mid-Term Election:
The greatest winner is Trump's greatest enemy.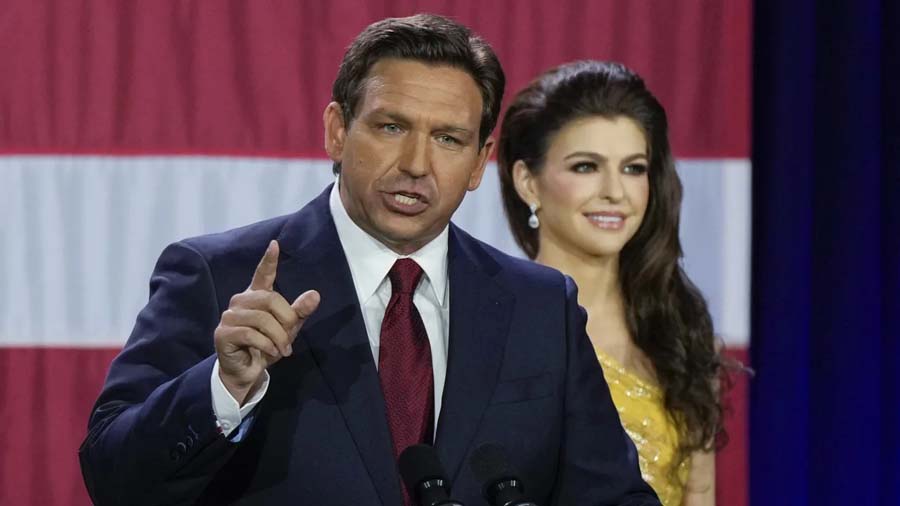 A new Republican star could challenge Trump's position in the party: Ron de Santis, re-elected Florida governor in a landslide victory.
The race is still open, but the Republican "tsunami" stays out --Biden will probably get away with a black eye.
The day after the mega election day in the USA for the mid-term elections ("midterms"):, the Democrats bit their nails and continued to tremble, but also a cautious, slight sigh of relief. Because the Republicans, who had hoped for much more, are also disappointed.
In the particularly tight neck-and-neck race for some crucial Senate seats, the votes are still being counted, and the final results are still pending.
US President Joe Biden (79) gets a lesson – quickly ran out of steam in the evening. As a result, a "red wave" for Trump, or even a "red tsunami," as recently hoped for by top Republicans, did not materialize.
Even Republican Senator Lindsey Graham admitted that on NBC: "Definitely not a Republican wave, that's damn sure," he says.
Amazingly, amid inflation and the impending economic crisis, a new wave of migrants from the South and dissatisfaction with Biden.
In Pennsylvania, for example, where elections have traditionally been close, Democratic nominee John Fetterman defeated Republican celebrity TV doctor Mehmet Oz in the Senate race. This means that a previously Republican seat will go to the Democrats.
In the House of Representatives, it looked much more likely that the Republicans would win - but that's not certain.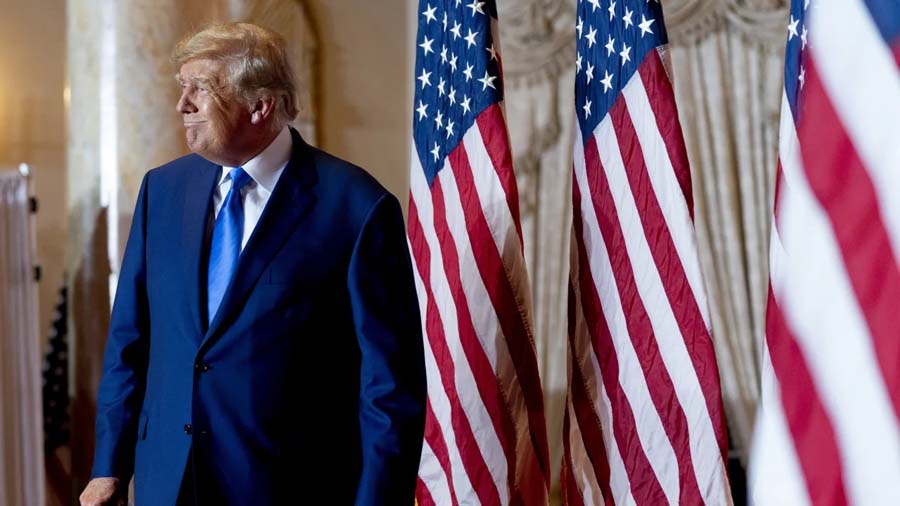 He still has a lot of supporters, but things didn't go as well as hoped for Trump.
Trump opponents among the Republicans have a tailwind.
BUT: Apparently, Trump is not really moving in this election. "His" candidates, i.e., Republicans, whom he particularly supports, did relatively poorly overall.
Means: Trump's image as the driving force of his party is scratched!
As if he knew it, he said recently, "If the Republicans win, I deserve the thanks. If they lose, it's not my fault. But it will probably turn out the other way around."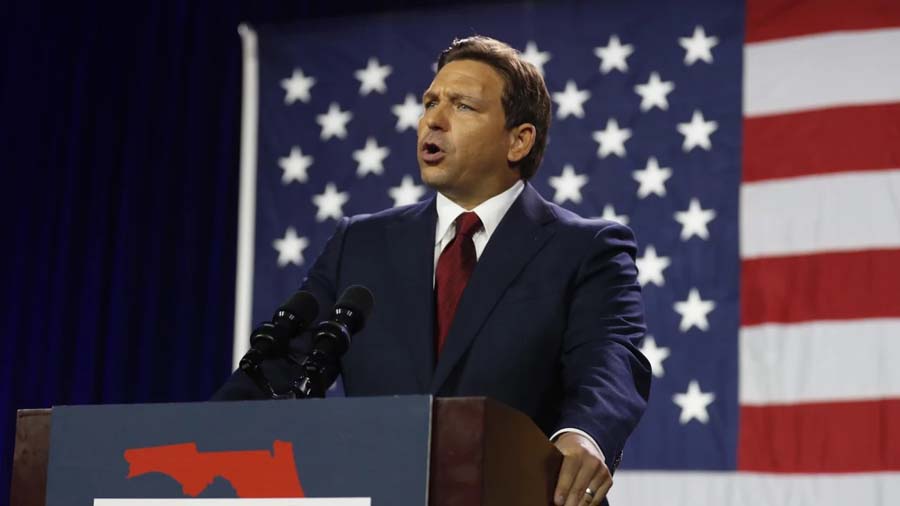 The new Florida governor Ron DeSantis (44)
On the other hand, a powerful Republican in Florida, who is considered Trump's inner-party rival, achieved a landslide victory: Governor Ron DeSantis (44) defended his office with around 59 percent of the votes on the "anti-woke ticket." "Here in Florida, woke is buried," said de Santis after his election victory.
Like Trump, DeSantis belongs to the right wing of the Republican Party. During his campaign appearances, he speaks about the "indoctrination" of children and young people in America's schools through the "spreading of gender ideology."
A natural alternative is coming for those in the party and grassroots who are fed up with Trump's antics but want a candidate with Trumpian content. Ronald instead of Donald. One like Trump, but without his political and legal baggage.
Trump trembles before him! And is already threatening if he positions himself as a presidential candidate for 2024. The governor would do himself "a great deal of harm," Trump said Tuesday. "I think he would make a mistake; I think the base wouldn't like it."
Even more: Trump threatened with compromising material. So he can say things about DeSantis that are "not very flattering." For example, "I know more about him than anyone - except maybe his wife."
Will Trump's "big announcement" even come about?
Next Tuesday (November 15th), Trump wanted to make it official that HE would start again in 2024. It would be one of the earliest candidacy announcements ever, two years ahead of the 2024 elections.
Why so early? Apparently, Trump also wants to nip possible resistance within his party in the bud... But it doesn't seem confident whether he can lean out of the window right now.
Because he didn't do his party a good service at times: some of "his" candidates were highly controversial and represented confused conspiracy theories. He probably would have won more easily with more traditional, moderate politicians' support. The criticism could therefore become louder if the Republicans should actually miss the walkthrough. There might even be a dynamic where he gets dropped.
Voters worry about inflation and abortion rights.
IT IS CLEAR: In polarized America, every national election day is becoming a nail-biter!
In any case, America's voters were mobilized, and the turnout reached record levels for "mid-term" elections: 120 million votes were expected to be cast.
According to exit polls, Republicans scored high on citizens' concerns about inflation and the economy, and record refugee flows at the US border and a spike in crime. Democrats were buoyed by votes protesting the recent tightening of abortion rights. The debate about gun laws also brought voices.
Alarmingly, more than a third (34 percent) do not believe that Biden's 2020 election victory was right. Trump's constant election lies have fallen on fertile ground, and the damage to US democracy is already measurable.
Trump wants an investigation committee against Biden's son.
However, Trump could also pin the partial successes of the Republicans on his political comeback. Even if he were to be charged in one of the numerous parallel criminal investigations shortly and the handcuffs were to click, few political observers consider his political career to be over.
For Biden, despite a better-than-expected performance of his party, the headwind would be stronger in the second half of his first term - even if the Republicans ultimately "only" win the majority in the House of Representatives.
His domestic political agenda is thus deadlocked, and further reform projects would fail in Congress: The agitator Kevin McCarthy (57) is likely to become a new "speaker." Even before the election victory, the Republicans talked about planned inquiry committees. One is guaranteed to examine the former Ukraine and China deals of the President's son Hunter Biden (52).
Biden could also be put on a leash regarding foreign policy, especially regarding military aid to Ukraine, which has so far been permissive. In addition, the Conservatives recently had concerns about a bottomless pit for taxpayers. But political scientist Jonathan Cristol does not believe that US support will come to a standstill.
"While it's true that support for Ukraine has waned among Republicans, the majority remains supportive of America's aid," he said. His more significant concern is a growing group of Republicans who openly support Russia. And should Trump win in 2024, the cards would be reshuffled entirely, according to Cristol: "I hope that Ukraine will have won the war by then..."
Biden is also a stumbling block to his party.
There was a slight sigh of relief in the White House during the evening, although Biden became a stumbling block for his party: 46 percent of voters believed after voting that Biden's policies would harm the United States. More than 70 percent were dissatisfied with the situation in the USA. Because of his meager popularity ratings (42.1 percent on average), the President had hardly any star power in the election campaign; he was even explicitly kept out of the tightest and most important races.
All of this could be seen as a bad omen for the next election campaign for the Oval Office, and a new discussion about the advanced age of the commander-in-chief is looming within the Democrats: Biden will be 80 in less than two weeks.
Will Biden even run again?
Bizarre scenes, where he gets lost in his own garden, shakes hands with the air, or almost stumbles off the stage, make the party elite increasingly nervous. As a result, the pressure on him could increase to stick to one term. And Biden would have to decide quickly to give his party time to find possible new candidates.
Should Biden compete again, the "midterms" could also have been an instructive shot across the bow. A signal to change course: Biden had promised the Americans that he wanted to "bring the polarized nation together." Instead, he ruled "too far left," as Scaramucci sees it. In particular, the "Woke" identity politics of the party progressives had deterred many swing voters. If Biden succeeds in correcting course, he would have far better chances against Trump.